creating A home away from home
Starting college is exciting, and we're thrilled to welcome you to UC San Diego. Our campus community is eager to connect with you to support your academic aspirations. There are many ways to find community and resources, including visiting the Raza Resource Centro, joining a student organization that is focused on heritage and identity and participating in campus cultural celebrations. We're invested in your success and growth.
Discover Mi Universidad
Hear about college from other Latinx and Chicanx students, alumni, parents and higher education experts at UC San Diego. Our videos share firsthand accounts—in English and Spanish—on topics such as applying to college, staying connected to your culture, navigating university life and much more.
Raza Resource Centro
Born out of student activism, the Raza Resource Centro provides resources and builds community for Latinx and Chicanx students. With programs dedicated to academic success, identity and campus life support, students will find their home away from home in this space.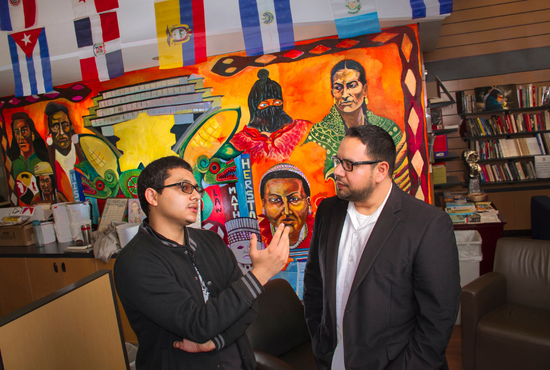 Raza Living & Learning Community
This vibrant residential community offers students the chance to learn about the Chicanx and Latinx experience in the U.S. and the histories and cultures of Latin America. Students take part in community building events, receive mentorship and more.
Student Organizations
Life at UC San Diego is about activating your passions. There are hundreds of student organizations to join to gain skills, meet new people and expand your knowledge. Many of the university's student groups have a cultural focus, including sororities and fraternities, professional associations and social clubs.
---
Writing Collective
Led by the Raza Resource Centro, the Writing Collective is a community space dedicated to coaching, advising and mentoring scholars through the writing process of framing a competitive research abstract as well as applying to scholarships, internships and fellowships. Peer led, scholars are welcome to attend the sessions, provided weekly every quarter.
---
SACNAS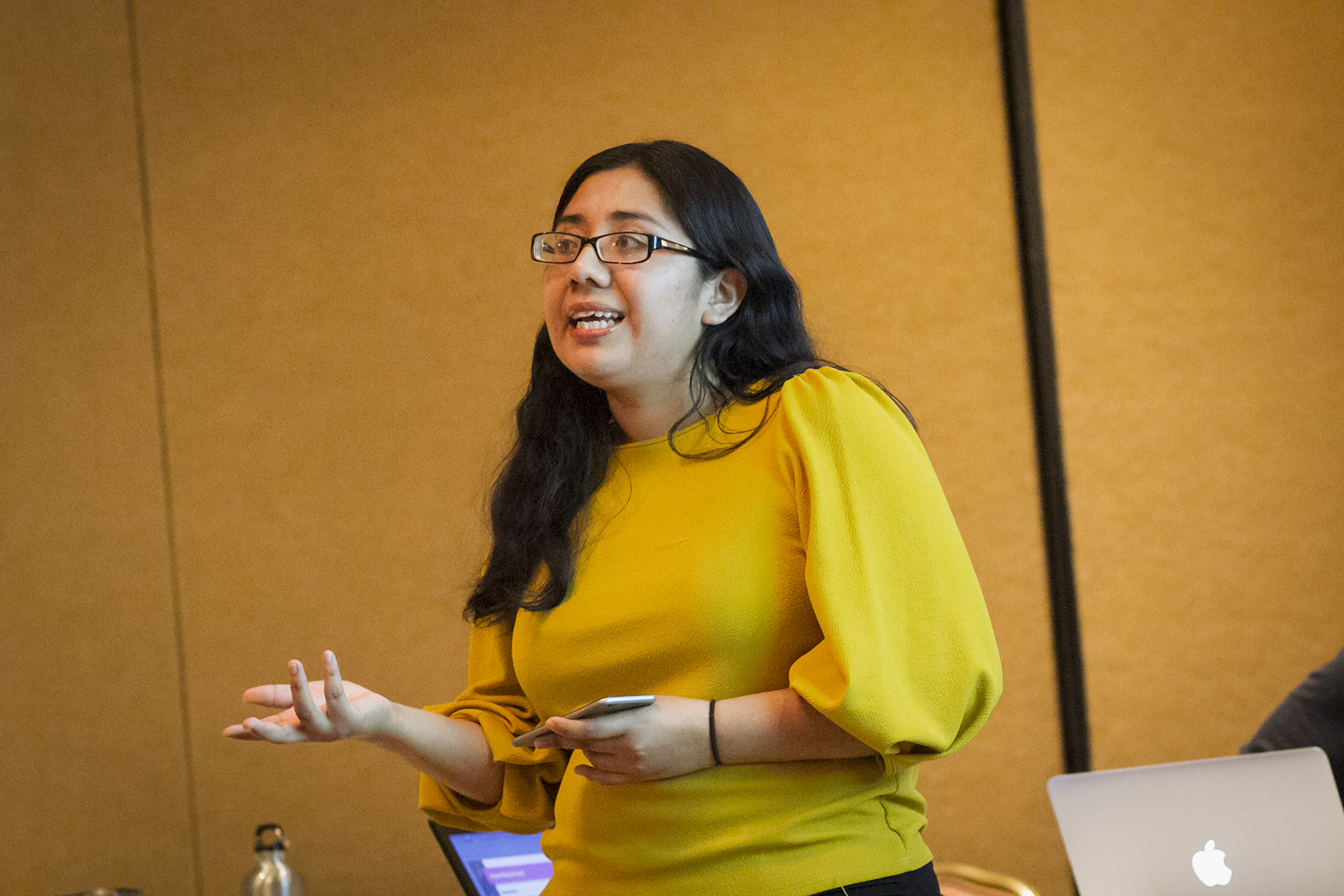 The Society for Advancement of Hispanics/Chicanos and Native Americans in Science (SACNAS) provides networking and professional development opportunities such as research conferences to enhance the success of Latinx, Chicanx and Native American students as they pursue advanced degrees and positions of leadership in science.
---
Society of Hispanic Professional Engineers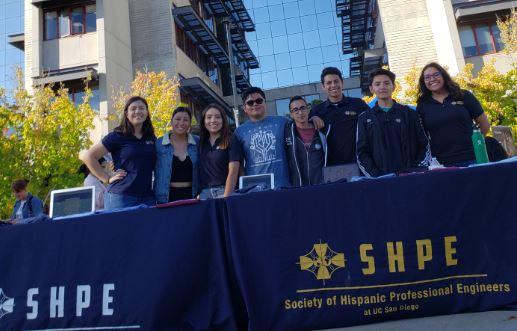 The Society of Hispanic Professional Engineers prepares students to become leading innovators, scientists, mathematicians and engineers through professional and academic development and community service. The organization also hosts a high school conference to encourage underserved students to pursue college, especially STEM fields.
Learn about the engineering society
---
Family Orientation
Each September, all new students and their families are invited to join an orientation designed to share information about the UC San Diego student experience from the perspective of Black, Latinx and Native American communities. Participants can connect with other families, learn about campus resources and explore what the university has to offer. The program is bilingual for Spanish-speaking families.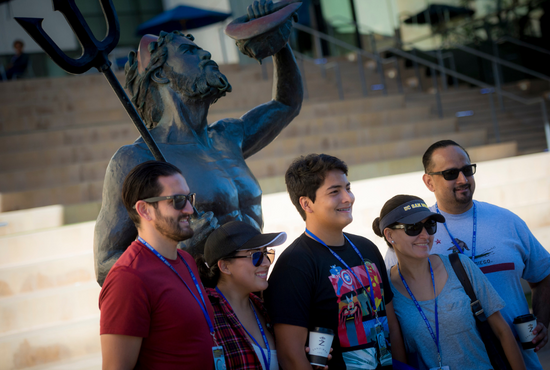 Basic Needs Hub
Students who are facing food insecurity, housing instability or financial challenges can visit UC San Diego's Basic Needs Hub. Here they can access the Triton Food Pantry to receive culturally reflective food, attend a cooking demonstration, sign up for Calfresh food benefits, learn about emergency housing services and more.
César E. Chávez Celebration
UC San Diego honors the legacy and contributions of American labor leader and civil rights activist César E. Chávez and the Chicanx/Latinx community every spring. The monthlong series of events include film screenings, scholarship awards, faculty lectures, panel discussions and a keynote talk.
Latinx Heritage Month
Each October, UC San Diego celebrates Latinx Heritage Month with a series of cultural programs designed to educate participants about Latinx heritage and contributions, build community among diverse Latinx people and offer fun opportunities to engage in cultural programs.
Xicanx/Latinx Graduation
Led by the Raza Resource Centro, this graduation event is the culmination of academic achievement for Latinx and Chicanx students. This bilingual celebration is open to graduate and undergraduate students; each receive a cultural sash during the ceremony. This event is held in addition to the university's commencement ceremony.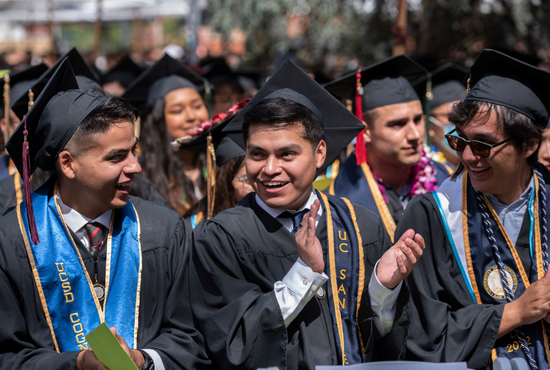 Get in contact
Raza Resource Centro |  raza@ucsd.edu
Raza Living-Learning Community | ercreslife@ucsd.edu
Basic Needs Hub |  basicneeds@ucsd.edu