Courses

in Spanish
Enroll in a free in-person or virtual class through UC San Diego's Extended Studies. Courses are taught in Spanish and are open to all.
Enroll today

Discover

Mi Universidad
Hear about college through the perspectives of Latinx and Chicanx students, alumni and parents at UC San Diego in a series of videos.
See videos

Raza Resource

Centro
The Raza Resource Centro is your home away from home to find community, learn about your identity and get academic support.
Visit the Centro

Study at

UC San Diego
Ranked among the top 10 universities in the nation, UC San Diego offers more than 140 majors to propel you toward achieving your boldest dreams.
Admissions Details
Previous
Next
Welcome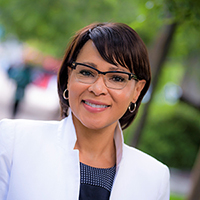 Hello, and welcome to UC San Diego. The Mi Universidad program is a pathway for you and other students to gain college experience while still in high school, learn how to apply for undergraduate or graduate studies, and enroll in free courses taught in Spanish to enhance your professional skills. Our program is also for parents and families; we understand that you play an important role in your student's success, and we want you to be informed and included every step of the way.
As you begin to explore the many pre-college programs, professional courses, campus events and student activities on this website, know that you belong here. UC San Diego is a university that honors your unique identity, personal history and cultural values. We look forward to embracing you as part of our diverse community.
Sincerely,
Becky R. Petitt
Vice Chancellor for Equity, Diversity, and Inclusion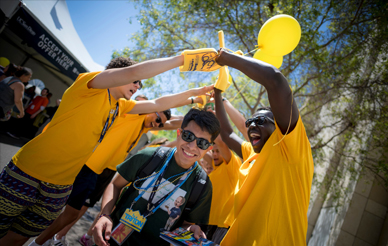 About Mi Universidad
We've been listening to you–our Latinx and Chicanx parents, families and future students–and thank you for sharing what resources would be most helpful on the pathway to college. As a result, Mi Universidad provides education in both English and Spanish, with culture and identity integrated as a key foundation.
Pre-College and Prospective Students
Attending UC San Diego is possible. Whether you're a high school student seeking to gain college experience, a prospective undergraduate or graduate student or a community member searching for free professional courses in Spanish, you're in the right place.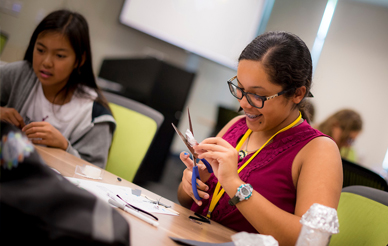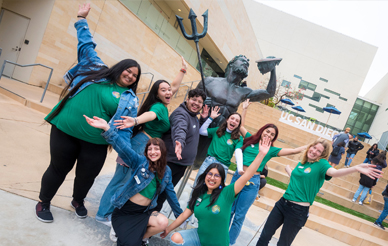 Student Life
Starting college is exciting, and we're thrilled to welcome you to UC San Diego. There are many ways to find community and resources, including visiting the Raza Resource Centro, joining a student organization that is focused on heritage and identity and participating in campus cultural celebrations.
Parents and Families
Family comes first; that's why we've created programs to involve parents and caregivers in their student's pathway to college. You can choose to participate in orientation events, classes for family members to learn about university life, and more.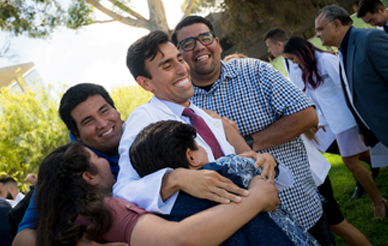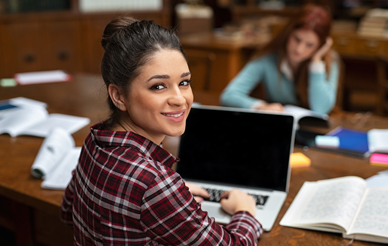 Courses and Professional Programs
UC San Diego's Division of Extended Studies invites you to enroll in free professional development courses led in Spanish. Adults over the age of 50 can join a thriving lifelong learning community. And teachers can maintain, update or earn education credentials.