Start Your Journey Here
It's never too early to start envisioning your college journey. Attending UC San Diego is possible, and we're here to help prepare you to succeed. There are many opportunities for students in middle and high school to begin exploring what university life is like, from living on campus to enrolling in undergraduate courses. These experiences build a sense of confidence, so that when students walk onto campus for their first day, they already know where to go, who to connect with for questions and how to begin pursuing their goals.
Pre-College Programs
Early Academic Outreach Program (EAOP)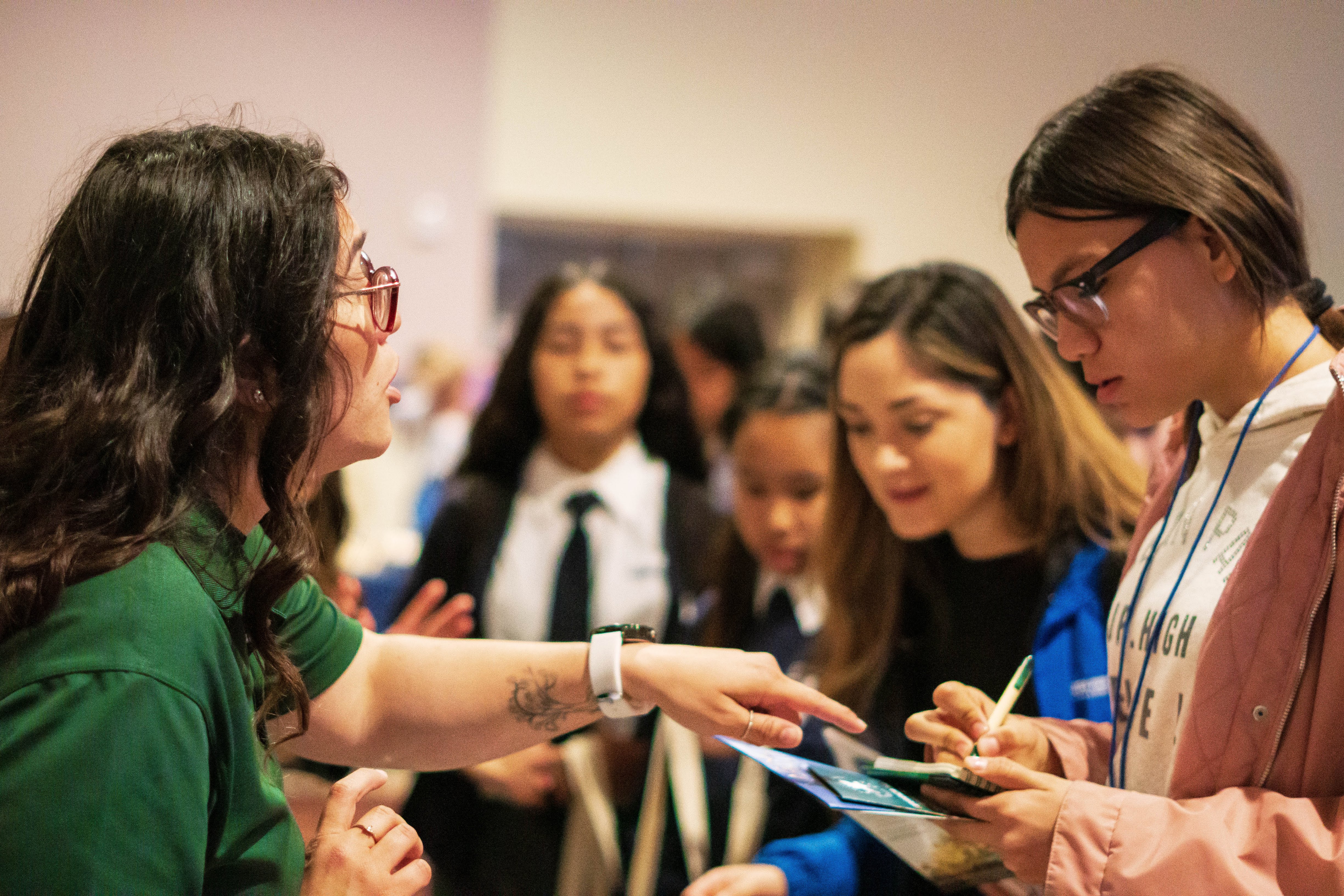 The Early Academic Outreach Program (EAOP) at UC San Diego provides a range of pre-college services to increase the eligibility of low-income, first-generation college-bound students for admission to the post-secondary institution of their choice (UC, CSU and community college campuses). The program currently serves more than 4,000 students at 16 high schools in San Diego and Imperial counties.
---
TRIO Outreach Programs
TRIO Outreach Programs at UC San Diego prepare San Diego students to successfully complete high school, transition to the college of their choice and succeed in graduating with a two-year, four-year or vocational/technical degree. TRIO Outreach Programs are targeted to low-income, first-generation students who aspire to attend college immediately after high school graduation.
---
California Student Opportunity and Access Program (Cal-SOAP)
Operating in the San Diego and Imperial Counties, Cal-SOAP provides a variety of workshops and information sessions about postsecondary education and financial aid to elementary through high school students while raising their academic achievement levels. Cal-SOAP is committed to serving students from any of the following backgrounds: low-income families, students who will be the first in their family to graduate from college, as well as schools or geographic areas with documented low eligibility or college participation rates.
---
Center for Research on Educational Equity, Assessment & Teaching Excellence (CREATE)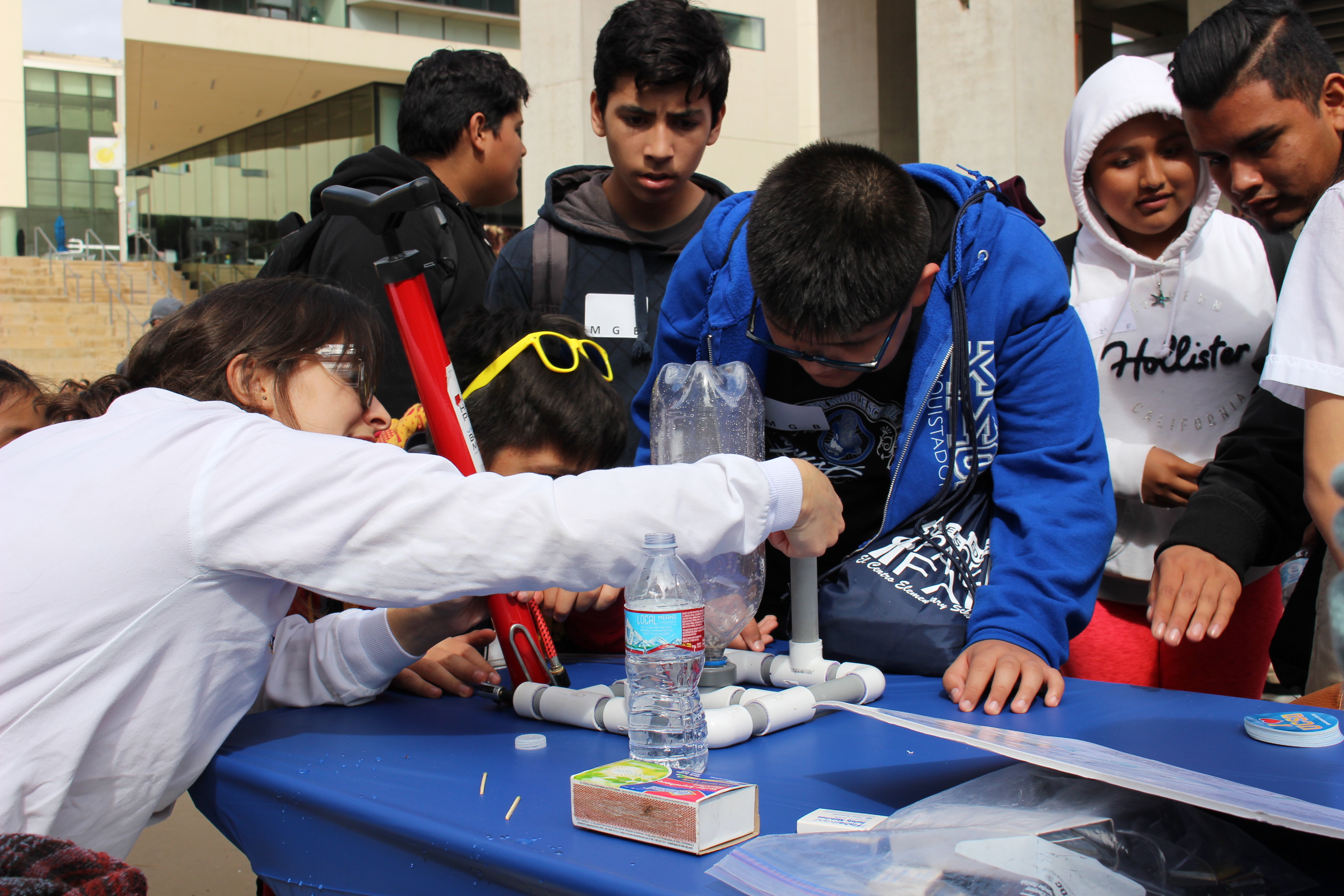 CREATE collaborates with campus and community partners to provide students with equitable, innovative opportunities for college and career preparation as well as professional learning for educators. The CREATE STEM Success Initiative offers outreach events for K-12 first-generation college applicants and their families with hands-on STEM learning events and opportunities to explore of career paths in science, technology, engineering and math at an early age.
Undergraduate Admissions
Students interested in attending UC San Diego are encouraged to submit their UC application each fall from Oct. 1 to Nov. 30. Visit the Office of Admissions to learn more about admission requirements, register for visits, view Admissions brochures and join the mailing list with content available in English and Spanish.
Financial Aid
The Financial Aid and Scholarships Office assists all incoming and current students by awarding and disbursing financial aid and scholarships. Visit the Financial Aid and Scholarships Office for information on the cost of attendance, types of financial aid, the FAFSA and California Dream Act Application, scholarship opportunities and more.
Contacts
Extended Studies K-12 Programs | precollege@ucsd.edu
Early Academic Outreach Program (EAOP) | eaop@ucsd.edu
TRIO Outreach Programs | s3perez@ucsd.edu
Center for Research on Educational Equity, Assessment & Teaching Excellence (CREATE) create@ucsd.edu
Undergraduate Admissions | admissionsreply@ucsd.edu
Graduate admissions | gradadmissions@ucsd.edu
The Preuss School | preussadmission@ucsd.edu